Keynote Speakers
Wednesday 1st September
Leadership lessons from Covid - working with the complexity of a rapidly evolving environment
Dr David Nabarro, Special Envoy for COVID-19, World Health Organisation and John Atkinson
Covid-19 brought an unstable and rapidly unfolding situation. Normal crisis responses were found wanting as the outbreak became a pandemic and impacted widely across society. Organisational leadership in every sector has been challenged by this shift in the global environment. Leaders that have adapted quickly to this situation have exhibited 'living systems leadership' through treating their organisations as ecosystems operating in symbiosis with a changing external and internal environment. What is meant by 'living systems leadership' will be expanded by drawing on vignettes from David and John's experience of working with the rapidly evolving circumstances of Covid. These will be linked to shape a projection for how leadership might become more effective for the future.
Sponsored by the Association for Project Management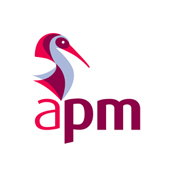 ---
Thursday 2nd September
People x technology: Maintaining 'gold standard' customer service through Covid
Joanna Swash, CEO Moneypenny
Moneypenny provides outsourced call answering, live chat and digital switchboard services to thousands of clients, large and small globally. Joanna Swash will explain the company's distinctive offering and culture, and explain how it has adapted and responded to the rapidly changing circumstances of the COVID-19 pandemic. This has included a combination of astute use of technology, service innovation and, above all, attention to detail in managing Moneypenny people and their clients, with sensitivity and kindness.
---
Friday 3rd September
'Expertise for the 21st Century' Ruthanne Huising, Professor and Director of Research Center for Work, Technology and Organization, emlyon business school
Despite concerns about the role of experts in contemporary society and claims of the crisis or death of expertise, our reliance on expert groups has not diminished. Yet there is evidence of ongoing changes in how expertise is produced, institutionalized, evaluated, and valued in organizations and beyond. I consider the implications of such changes in relation to organizational and societal challenges such as the pandemic and climate crisis, suggesting new forms of expertise needed in the 21st century.
---
Session Speakers