Programmes Coordinator at the British Academy of Management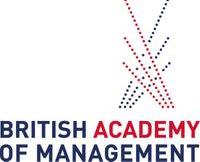 Programmes Co-ordinator at the British Academy of Management
Location details: London
Job Sector: Events Management and HE
Period: Permanent
Type: Full-time
Salary: up to £29,207 p.a. depending on experience
Annual Leave: 26 days plus Bank Holidays
Generous pension
Deadline for receipt of applications: 17.00 Wednesday 19th April 2023
Description
Founded in 1986, the British Academy of Management (BAM) represents and develops the community of management academics and has a membership of over 2000 with 24 Special Interest Groups (SIGs).
BAM is seeking an enthusiastic and able individual to co-ordinate and support our professional development programmes within a small and very friendly team.
The Programmes Co-ordinator will liaise with volunteers around arrangements, post events to our website, and actively support speakers and facilitators to deliver successful online and in-person events. For in-person events, the role holder books venues, prepares and dispatches materials, checks and manages budgets and catering arrangements, and may attend to support onsite logistics. They also support meetings of our SIG and Conference Track Chairs as well as the SIGs sub-committee.
The ability to build and maintain good relationships with our volunteers, some of whom are senior academics, is vital. The role holder has full oversight of the one-day in person Doctoral Symposium – from submission handling to programme assembly and logistics - and will support the work of our conference team for the annual conference. The Conference is held in hybrid format in early September each year; this year we will be at the University of Sussex. The applicant must be available to attend the Symposium and entire conference (over 4-5 days) from the beginning of September.
Many events are held in online format, using standard Zoom webinar and meetings and attract global audiences. We currently stage around 100 events per year; the smaller events are managed by the Events Officer.
Qualifications
The successful candidate must have a passion for events and people, a pro-active attitude, strong work ethic and creative mind, with the ability to take ownership of an area of work. An excellent grasp of English is essential, as is a clear and confident telephone manner and excellent attention to detail. The successful candidate must be able and willing to travel to events within the UK and stay away overnight on occasion, including for the full extent of our annual Conference.
Requirements
Familiarity with the Higher Education community plus a degree qualification.
Experience of running multiple and varying events.
Experience of using Windows-based software packages.
Experience of using a CRM database will be an advantage, but full training will be given.
Familiarity with event budgets.
A good command of English is essential, as is eligibility to undertake paid employment in the UK.
Applicants must be able to travel occasionally and stay away from home overnight.
BAM offers 26 days paid leave in addition to bank holidays and generous pension contributions. The main team is currently working in hybrid format, with in-office days on Wednesdays and Thursdays each week. Our office is located in the beautiful Five Kings House in Queen Street Place, London EC4R within easy reach of Cannon St, Bank and London Bridge stations. We are a small and very friendly team, allowing a wide variety of experience and career development.
Applications
Please send a CV with covering letter outlining your suitability for the role to our Head of Events & Operations, Justina Senkus, on [email protected] by 17.00 Wednesday 19th April 2023