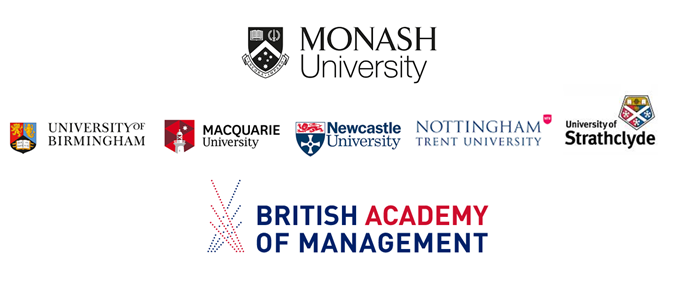 The BAM Human Resource Management SIG International Symposium will take place between 12 and 14 June 2022.
The COVID-19 pandemic has triggered unprecedented changes in the way work is performed and managed (Biron et al., 2021). More than ever, we need to reflect and re-examine how we work and do business and the role of Human Resources (HR) in promoting a sustainable future. In this symposium, we seek to understand the current and future challenges for Human Resource Management (HRM) through a human-centred lens (Cooke et al., 2022). Placing people at the centre of attention in relation to HR practices and policies enables a more humanistic and inclusive appreciation of how employees may add organisational and societal value amidst significant and unparalleled change.
The COVID-19 pandemic has given rise to many polarized debates about how organisations manage people, with many switching to remote work (Stoller, 2021), while others have begun reconsidering their HR strategies after a mass exodus of employees (Cook, 2021). Past work on crisis management has demonstrated that employees react differently to people management practices in crisis-driven environments (Prouska et al., 2022; Psychogios et al., 2019) and that an employee-centric approach may help curb any negative workplace consequences (Nyfoudi et al., 2020).
Besides, global developments increasingly highlight the need for more sustainable and enlightened HRM practices. Pertinent pre-pandemic HR challenges continue to exert pressure and although some may have been side-tracked by COVID-19, they are still important. On the one hand, the emergence of artificial intelligence and digitization creates opportunities for new occupations, efficiencies in the production and supply chains, as well as reduction of human error (Wang & Siau, 2019). On the other hand, many jobs and occupations are at risk of obsolescence, the skills gap is increasingly accentuated, and adverse working conditions within and beyond the gig economy have intensified (OECD, 2019).
Furthermore, the changing nature of work, in part driven by digital innovations and in part by the COVID-19 pandemic, has made employees in non-standard forms of employment more vulnerable to macro-turbulence and highlighted a need for employment protection and social 'safety nets' (OECD, 2020). The role of data analytics also has implications for productivity and experiences of work as a result of performance monitoring and management interventions. At the same time, HRM itself is being fundamentally affected and changed by AI and digitisation.
Workforce demographics are also changing. Ageing workforces and conflict- or disaster-induced mass human displacements are heightening the need for labour market integration of migrants and refugees. Such changes present HRM and organisations with both opportunities and challenges of how to access and retain skilled and talented people effectively (UNHCR, 2019). In addition, climate change and global warming have given rise to governmental and corporate green policies with implications for designing, implementing, and championing green HRM practices (Leidner et al., 2019).
Following the advent of the COVID-19 pandemic, many organisations aim to build back a better workplace (cf. Bamber et al., 2021). Adopting an employee-centric approach, this symposium offers an opportunity for dialogue among academics, practitioners, and policymakers to engage with current and future challenges and identify potential HRM strategies to address such challenges. We welcome empirical and conceptual papers that may examine relevant topics at micro-, meso- or macro-level. All methodologies are welcome.
Topics likely to be examined include (the list is not exhaustive):
The role of HR under micro- and macro-turbulence
How can we build back better post-COVID-19 workplaces?
Employee's experiences and intersecting crises
'Responsible' HRM practices in the context of climate change
The role of HRM in sustainable and responsible employing organisations
Opportunities and challenges for talent management in the changing world of work
HRM practices across different organisation forms and systems
The gig economy and its implications for HRM in a global context
Designing, implementing, and promoting HRM practices for the digital age
Big data, artificial intelligence, and automation: opportunities and challenges for HRM and working people
Changing workplace demographics, inclusion, and diversity in the global economy
Human Resource Development in changing workplaces
Workers' voice and behaviour in the age of teleworking
What is the future of work?
Bamber, G. J., Cooke, F.L., Doellgast, V & Wright, C.F. (eds) 2021, International & Comparative Employment Relations: Global Crises & Institutional Responses, 7th edn, London: SAGE.
Biron, M., De Cieri, H., Fulmer, I., Lin, C. H. V., Mayrhofer, W., Nyfoudi, M., Sanders, K., Shipton, H., & Sun, J. M. J. (2021). Structuring for innovative responses to human resource challenges: A skunk works approach. Human Resource Management Review, 31(2), 100768.
Cook, I. (2021). Who is driving the Great Resignation? Harvard Business Review (September 21st, 2021). Available from: https://hbr.org/2021/09/who-is-driving-the-great-resignation
Cooke, F. L., Dickmann, M., & Parry, E. (2022). Building sustainable societies through human-centred human resource management: emerging issues and research opportunities. The International Journal of Human Resource Management, 33(1), 1-15.
Leidner, S., Baden, D., & Ashleigh, M. J. (2019). Green (environmental) HRM: aligning ideals with appropriate practices. Personnel Review, 48(5), 1169-1185.
Nyfoudi, M., Theodorakopoulos, N., Psychogios, A., & Dysvik, A. (2020). Tell it like it is in SME teams: Adverse working conditions, citizenship behaviour and the role of team information sharing in a turbulent economy. Economic and Industrial Democracy, 0143831X20925544.
OECD (2019). Data on the future of work. Available at: https://www.oecd.org/els/emp/future-of-work/data/
OECD (2020). Distributional risks associated with non-standard work: Stylised facts and policy considerations. Available from: https://www.oecd.org/coronavirus/policy-responses/distributional-risks-associated-with-non-standard-work-stylised-facts-and-policy-considerations-68fa7d61/
Psychogios, A., Nyfoudi, M., Theodorakopoulos, N., Szamosi, L. T., & Prouska, R. (2019). Many hands lighter work? Deciphering the relationship between adverse working conditions and organisation citizenship behaviours in small and medium‐sized enterprises during a severe economic crisis. British Journal of Management, 30(3), 519-537.
UNHCR (2019). Global trends: Forced displacement in 2018. Available from: https://www.unhcr.org/statistics/unhcrstats/5d08d7ee7/unhcr-global-trends-2018.html
Wang, W., & Siau, K. (2019). Artificial Intelligence, Machine Learning, Automation, Robotics, Future of Work and Future of Humanity: A Review and Research Agenda. Journal of Database Management, 30(1), 61-79.
Submission of abstracts
Please submit an extended abstract of 1000- 1500 words (including references) by 7th March to: [email protected].
In the submission e-mail, please attach the abstract in English in a Word or pdf file and include the following information in the body of the e-mail:
Title, Author(s) Name(s), 5 Keywords, Correspondent Author's e-mail address.
Target audience
Academics and higher degree research students in Human Resource Management (HRM), Employment/Industrial Relations, innovation, new technologies, work and related fields
HRM practitioners and consultants
Policymakers in such fields
Logistics
Speakers