Management Impact Book Series
Management Impact
About the Series
Scholarly research into business and management proliferates globally. Its impact into management practice can be difficult to monitor and measure. Our first series, published in association with Routledge, presents shortform books that demonstrate how management scholarship has impacted upon the real world.
Incorporating case study examples and highlighting the link between scholarship, policy and practice, the series provides an essential resource for postgraduate students and researchers seeking to understand how to create impact through their work. The concise nature of the books also ensures that they can be useful reading for reflective practitioners.
Series Editors
---
3 Book Series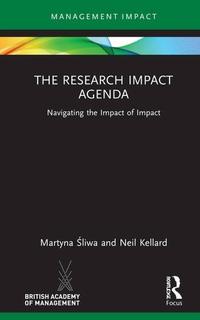 1st Edition
Forthcoming
By Martyna Śliwa, Neil Kellard
November 12, 2021
This book contributes to the growing body of work addressing the processes and consequences of national governments' audits of the performance of higher education institutions (HEIs) in different countries.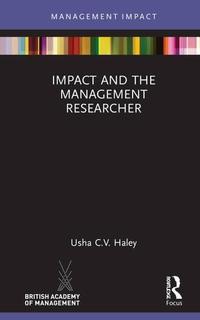 1st Edition
By Usha C.V. Haley
October 13, 2021
Universities, governments, faculty-evaluation committees, grant-bestowing institutions, scholars, and accreditation organizations have increasingly insisted on identifying and placing value on research impact.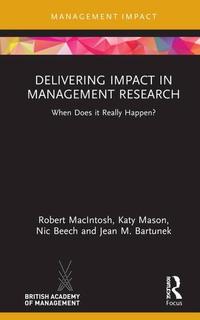 1st Edition
By Robert MacIntosh, Katy Mason, Nic Beech, Jean M. Bartunek
May 26, 2021
Impact is of increasing importance to all researchers, given its growing centrality to those who fund, assess and use research around the world. Delivering Impact in Management Research sets out a detailed and nuanced analysis of how research impact is best delivered in practice.