Management Consultancy Network
Supporting the translation of academic research into practical application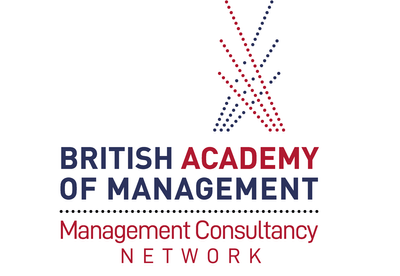 The Management Consultancy Network (MCN) has been launched by BAM to connect all members with an interest in management consultancy.
Management consultancy is a sizeable business sector and area of practice meriting academic attention and the MCN will function as an interest group for those conducting research and teaching in this area. But management consultancy also provides a means of translating research into practical application – of increasing importance with the growing weight attached to assessing impact and the advent of such measures as the Knowledge Exchange Framework.
The purpose of the MCN is therefore to bring together academics with a shared interest in management consulting, including those involved in teaching consulting, academics providing consulting services, and particularly those who want to increase the impact of their research through the process of delivering innovation through consulting.
Management consultants play a significant role in accelerating the performance of their clients; they have a role in helping organisations identify the changes needed to respond effectively to their circumstances and to support them in implementing them. Academics can contribute to the development of consulting performance not only through providing education to prospective and practising consultants but also by using consulting as a means of mediating their own research into application, with consequential benefits of impact.
The MCN has strong engagement with the practitioner community through its close relationship with the Centre for Management Consulting Excellence (https://www.cmce.org.uk/) and can help members get greater traction for the application of their research as well as enabling them to share their own experience in teaching and delivering consultancy.
You can sign up to the Management Consultancy network by logging into your account on the BAM website and updating your groups list.
Network Committee:
Jeanette Hartley – Co-chair and Secretary
Jim Johnston – Co-chair and Events
Karol Szlichcinski – Treasurer
Calvert Markham – Practitioner Liaison
Stuart Allan
Senika Dewnarain
Oyetola Emmanuel-Ebikake
Sona Gachayeva
Julia Wijnmaalen
MCN Coffee Chat Notes

April2022_What_Distinguishes_Consulting.pdf

May2022_Ethical_Practice.pdf 1

June2022_Assessing_Consulting_Excellence.pdf

September2022_Developing_Consulting_Skills.pdf

October_2022_Increasing the impact of research.pdf

November2022_Professional Distance v Personal Relationships

January_2023_Horizon Scanning.pdf 1

February2023_Impact of Remote Working.pdf

March 2023 - Engaged Scholarship.pdf

April_2023_Management Consulting CON cliche.pdf

May_2023_Delivering Consultant Value.pdf