New BAM Doctoral Representatives Announced
We are delighted to announce that Mollie Bryde (Liverpool John Moores University) and Maria Hussain have been elected as BAM's Full-Time and Part Time Doctoral Representatives for 2022.
The role involves representing PhD student interests on BAM's Council and actively contributing to the Vice Chair Portfolios of Academic Affairs of Conference and Capacity Building (AACCB) and also focus on recruiting new PhD students, who will be able to benefit from BAM membership and remain with the Academy for the duration of their academic careers.
Congratulations to both Mollie and Maria. We look forward to working with both of them in 2022.
---
Full-Time Representative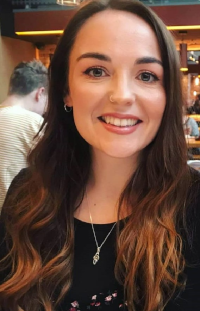 Mollie Bryde
Mollie began her PhD in February 2021 after being awarded the highly competitive LJMU-VC PhD Scholarship through Liverpool John Moores University. Mollie's broad research interests are business ethics and sustainability and she is currently researching a virtue ethical, integrative approach to sustainability and disaster recovery. Concurrently, Mollie works as a sessional tutor at LJMU and delivers the undergraduate Professional and Personal Ethics module. Before joining LJMU Mollie was selected for the Aldi Area Manager Graduate Programme, a rigorous and fast-paced management training programme, and also worked in a number of different sectors including sales, hospitality, and education. In 2017 Mollie began studying for a Master's in Ethics and Social Philosophy at Cardiff University and graduated in 2018 with a Distinction. During this time, Mollie was awarded the Master's Excellence Scholarship and the prestigious D M Phillips Tylorstown Scholarship Fund, both from Cardiff University. Prior to this Mollie studied for a Bachelors in Philosophy, also at Cardiff University, and graduated in 2017 with First-Class Honours. Mollie has been an active member of BAM since beginning her PhD journey and has presented at the BAM Doctoral Symposium 2020.
Part-Time Representative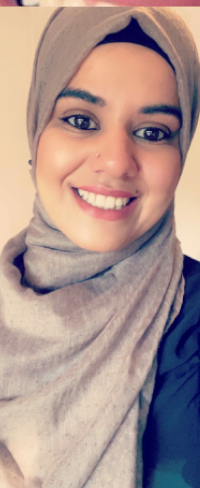 Maria Hussain
Maria Hussain is the 'Faculty International Tutor' (academic) at Leeds University Business School and a Senior Fellow of the Higher Education Academy. Her expertise lies in; applied linguistics, inclusive management education and intercultural communication. Maria was recently appointed to the Great Britain Applied Linguistics (LAGB) Subcommittee for Racial and Social Justice. She also co-leads a SIG for 'Supporting International Students' through UKAT. Currently, her diverse role includes; academic leadership of a diverse Study Abroad faculty-wide programme, making recommendations on provision for international students and more broadly, the embedding of internationalisation educational strategy across her faculty.
Maria is also undertaking a part time doctoral study entitled' A longitudinal critical task-based needs analysis of international postgraduate Business students studying in the UK', at the University of Sheffield. This study draws on multiple sources of data through an ethnographic Academic Literacies approach (Lea and Street, 1998; Lea and Street, 2006; Street, 1984, 2013) in exploring and better understanding the critical needs of PGT international business students studying in the UK.