Professor John Burgoyne FBAM - RIP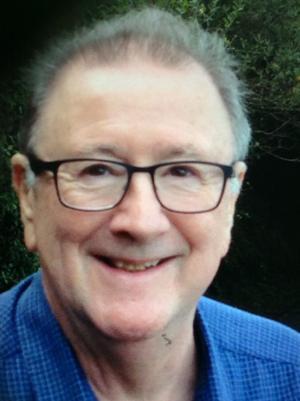 We are sad to announce that Professor John Burgoyne, Professor Emeritus, Lancaster University Management School, passed away on 22nd April 2023 after a short illness.
John was an early member and long-time supporter of BAM, remaining a strong attender at events and meetings until recently. John was an Associate Editor for the British Journal of Management when it launched in 1990 and was appointed as one of the inaugural cohort of BAM Fellows in 1993.
Following a BSc in Psychology at University College London, John began his career as a Research Assistant in the Department of Occupational Psychology, Birkbeck College. He was a Research Fellow and doctoral student at Manchester Business School, where he was awarded his PhD in 1973. Following a one-year appointment as a Lecturer at Manchester Business School, in 1974 he joined the Centre for the Study of Management Learning at Lancaster University Management School (then known as the School of Management and Organisational Sciences) as Research Director. He undertook various roles in what became the Department of Management Learning at Lancaster University Management School, including two stints as head of department. From 2002-2009, John was Professor of Management Learning at Henley Business School. From 2000-2002, John was seconded to the Council for Excellence in Management and Leadership (sponsored by the DFEE and DTI) as a policy research consultant to review management and leadership development.
John held several roles external to Higher Education, including as Trustee of the Brathay Trust, Ambleside, and as a Fellow of the Leadership Trust as well as BAM.
Dr Mike Pedler, a long-time associate of John's, has written an appreciation of John and his work below.

John Burgoyne
I first met John whilst he was finishing his time at Manchester Business School and going to Lancaster University to work with Don Binsted at the then Centre for the Study of Management Learning (CSML), which pioneered and initiated a new field in Management Studies. When Tom Boydell and I went off to work in Ghana for two months in 1975, we took with us an invitation from John to join him in writing a book for McGraw-Hill. The publisher wanted something different from the normally didactive textbook, something more developmental. A Manager's Guide to Self-development finally came out in January 1978 and remains (just about) in print.
The longevity of this book rests on a foundational model of "the qualities of successful managers" derived from John's expertise in the evaluation of management development programmes – the basis for his PhD in 1973 – and specially from his research with Roger Stuart at CSML on the nature, use and acquisition of managerial skills. In a series of articles published in Personnel Review, John and Roger laid out the essential justification for the scholarly study of management learning. From this great contribution, CSML grew in strength and numbers, attracting talented researchers and practitioners drawn to the learner-centred philosophy being created and nurtured there. This flourishing led to many publications, postgraduate courses and what became the journal, Management Learning, of which John was an early Editor.
Over the nearly 50 years that I knew and worked with him, there were other productive collaborations, but only one that captured the creative energies previously released by A Manager's Guide. This was a project to go beyond the self-developing individual to a vision of organising that could produce "organisations fit to house the human spirit" – in one rather airy conception. In early 1990, the three of us shut ourselves away in a small hotel outside Lancaster and cooked up what was to become The Learning Company. Appearing in 1991, this book caught a fair wind from Peter Senge's Fifth Discipline which established the learning organisation as a 1990's zeitgeist. Whilst Senge sold slightly more copies than we did, that collaboration laid the basis for a 10 year-long Learning Company Project which organised conferences and sponsored research consortia.
Over the years since then, we made efforts to re-capture that collective magic. John was often quiet or seemingly absent for periods during our sessions, but would then come in with an idea or bit of theory that suddenly fitted. What you noticed first about him were his intellectual capacities, for which he was widely admired. I remember someone at a conference rhapsodising about his "beautiful brain" and I understood what she was meant. Naturally private, he didn't easily talk about himself and what I knew of his early life came in glimpses, often after a drink or two. As with his emotional and spiritual lives, you knew they were there, but you had to feel them. Perhaps because of this, people were fond of John. I miss him now not being here, a good companion in so many adventures.
Mike Pedler
27 April 2023