Professor Robin Wensley FBAM - RIP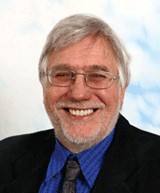 It is with great sadness that we announce that Professor Robin Wensley FBAM and winner of the BAM Richard Whipp Lifetime Achievement Award in 2012, passed away on Thursday 29th September 2022. Our thoughts are with his family at this sad time.
Robin had a stellar career. Professor at Warwick since 1986 and Chair of the School from 1989 to 1994, Chair of the Faculty of Social Studies from 1997 to 1999, and Director of the AIM Research initiative from 2004 to 2011. He also worked for RHM Foods, Tube Investments and the London Business School and was visiting Professor at UCLA and University of Florida. He was Chair of the Council of the Tavistock Institute of Human Relations from 1998 until 2003 and a member of the Sunningdale Institute (2008 -11). When he retired from Warwick, he took up a fractional appointment at the Open University – an institution set up to provide access to education to those who otherwise might not have the opportunity to study. This was typical of Robin's care for others and his big-hearted approach to life – where opportunity, fairness and inclusion sat at the centre of everything that he did.
His scholarship and contribution to the marketing and management field were widely recognised. He was a Fellow of the Chartered Institute of Marketing (FCIM) and The Academy of Social Sciences (FAcSS). He was awarded the 1981 and 1988 Alpha Kappa Psi prize for the most outstanding article in the Journal of Marketing, the Millennium Prize for the best paper in the Journal of Marketing Management and received the Academy of Marketing Lifetime Achievement award in 2006. He was appointed to the Council of the ESRC from 2001 to 2004 and was a Board member of the ESRC Research Grants Board from 1991 to 1995. He was a member of the Advisory Board of the Warburg Institute and the Academic Advisory Board of the Chartered Management Institute.
More than this, Robin was a kind, innovative and most generous member of our community. His support of early career researchers, and anybody tussling with intellectual puzzles and practical management problems, knew no bounds. His unending support for the British Academy of Management went a long way to making our learned society what it is today. Always reflective, supportive and insightful, Robin helped people, gave them confidence and strength to carry on researching when things got tough. His intellectual curiosity, his good nature and his love of life (and puddings!) brought real joy to the world of academe, and to all the researchers and students that engaged with him. He will be much missed.
Should anyone wish to share memories of Robin or leave messages of condolences his tribute https://robinwensley.muchloved.com/